Texas Soaps Herbal Soaps Soaps From Around The World Kids' Soaps Gift Buckets & Specialties
Orders
Take a gander at all the wonderful scents and ingredients of Momma's handmade soaps!

Bars range $3-$10 each and are approximately 4-8 ounces, give or take, due to the handmade nature of our process. Once you're ready to order, just click "Add to Cart" for each item. You'll be taken to PayPal where you may check out with or without having an account.
$20 minimum order. All orders shipped via USPS Priority Mail 1-3 day service.
Texas Prickly Pear $5 - A refreshing scent guaranteed to make you
not feel so prickly after a long day out on the range.
Texas Bluebonnet $5 - A rich, floral fragrance so wonderful it ought
to be illegal. But you can pick this one and enjoy without the guilt!
Texas Lavender $5 - Made from lavender right here in
Central Texas, this is a light,
floral scent with woodsy undertones.
Texas Blackberry & Sage $5 - This sweet scent is as soothing to the skin as Momma's homemade cobbler
is to the belly.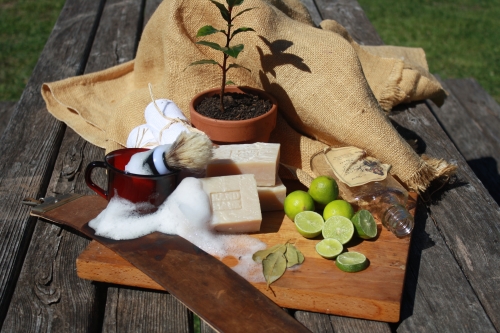 Bay Rum$5 - Scented with the
extract of the spicy West Indian
Bay Tree and citrus.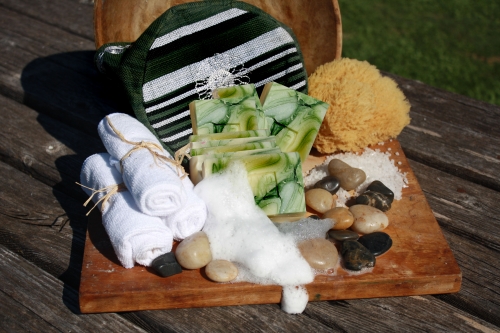 Tea Tree $5 - A wonderfully aromatic and rejuvenating scent that is great for the skin.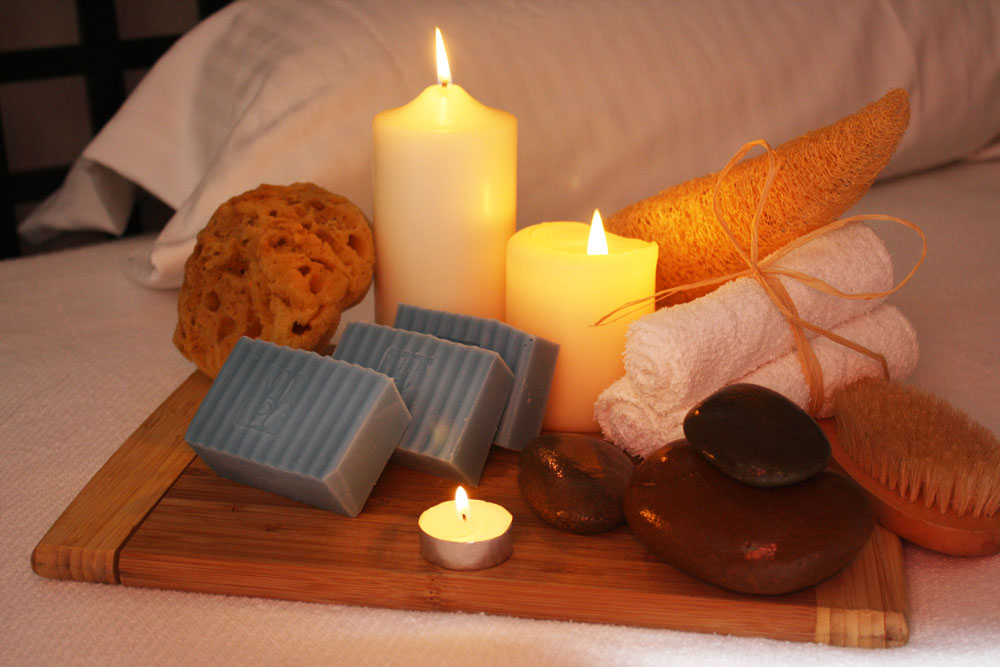 Lum-Bar $5 - If a long soak is in order, this soothing and refreshing soap made with eucalyptus and tea tree oil is the bar to use.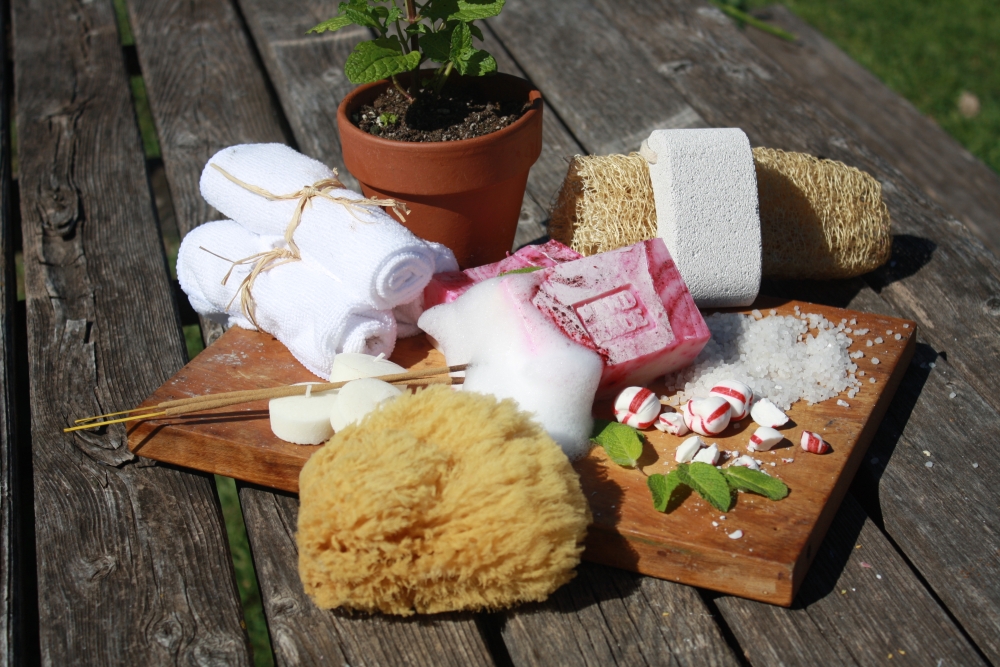 Peppermint $5 - This lavish bar will
leave you tingly and refreshed on a hot summer day, or put you in the holiday spirit any time of the year.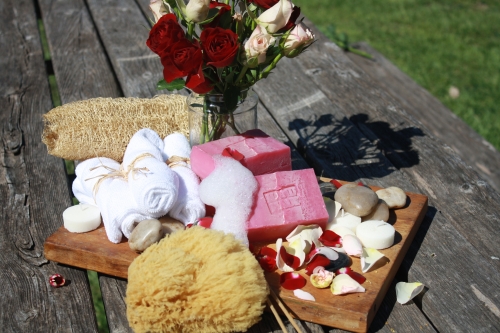 Sandalwood Rose $5 - Classic floral with a hint of sensual sandalwood makes for an elegant break.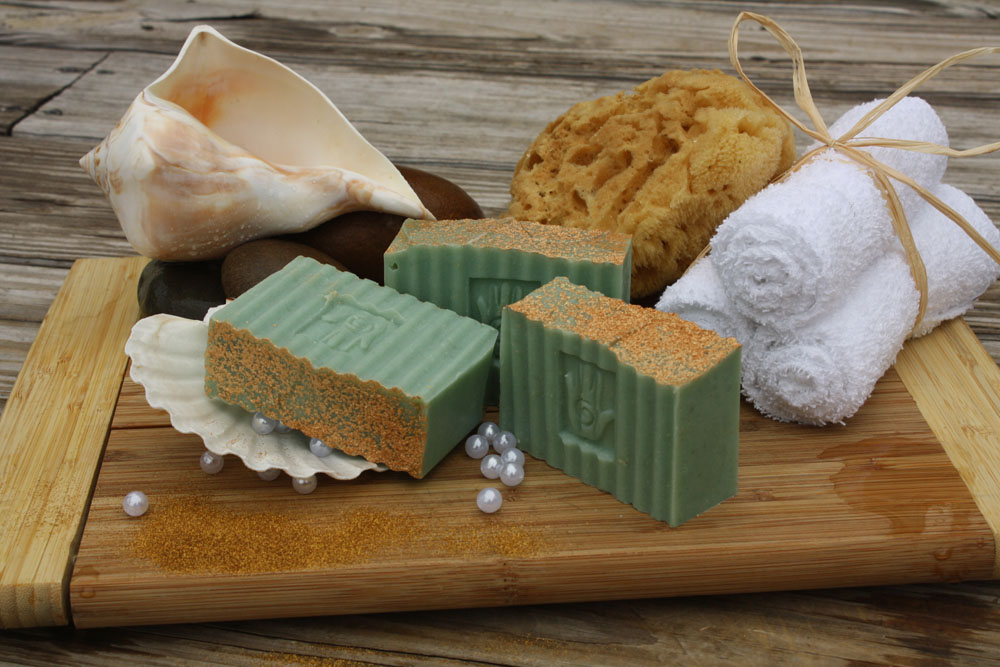 Mermaids $5 - This unique scent of sea breeze and floral fragrance oils combined with sea salt and fennel is a favorite of local mermaids.
Soaps From Around the World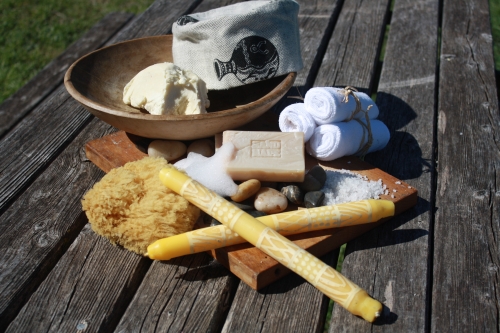 African Black Soap $10 - Made with soothing African Shea butter from Nigeria and raw cocoa, the benefits to the skin are heralded around the world.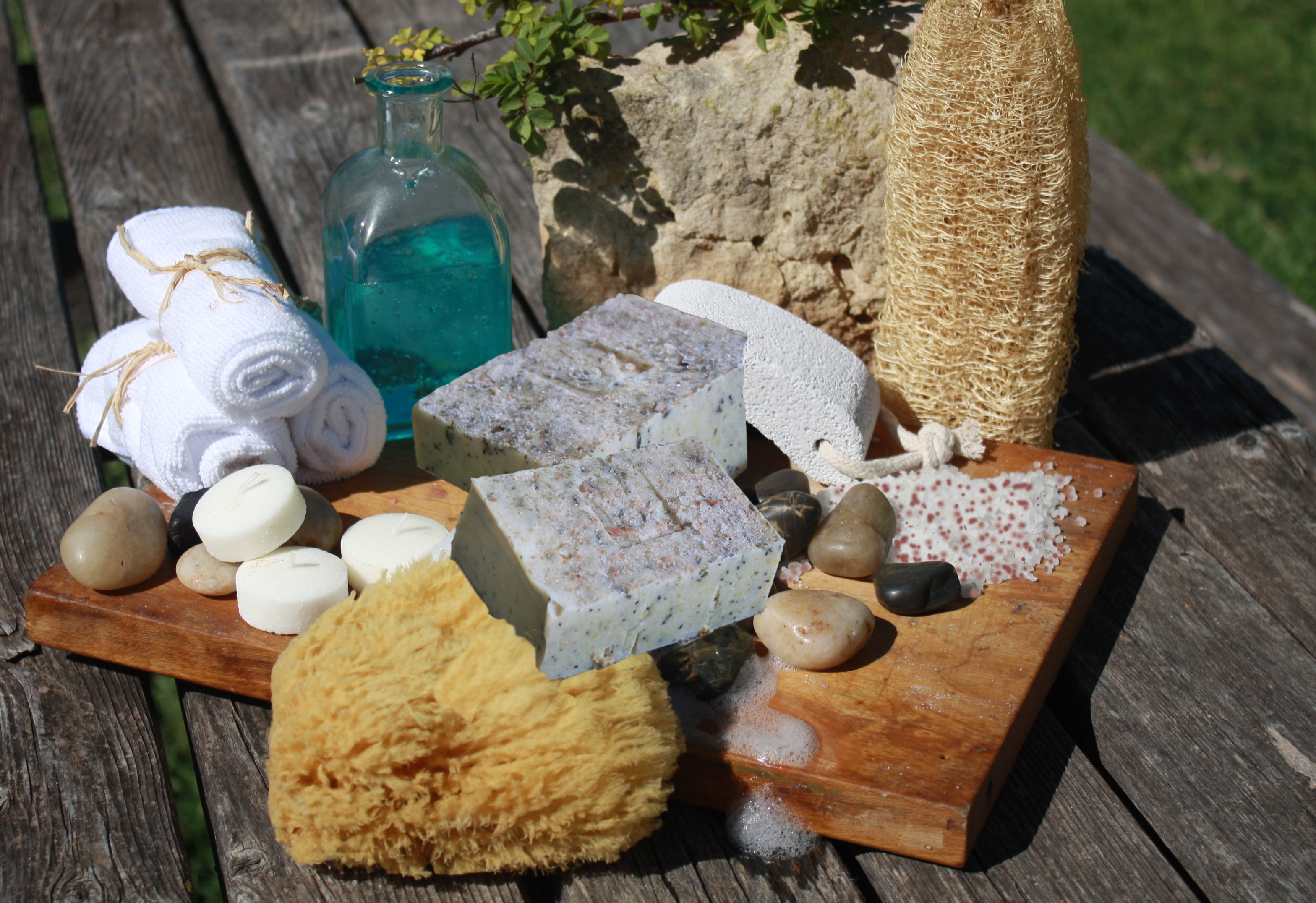 Öm Spa Bar $5 - Infused with essential oils of bergamot, patchouli and peppermint, and topped with therapeutic Himalayan Pink Salt for a mystically soothing experience.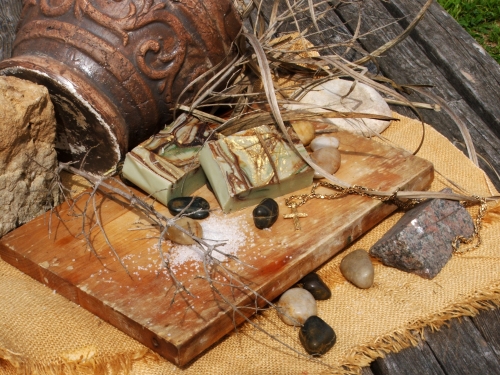 Dead Sea Salt $10 - Made with Dead Sea Salt from Israel, raw cocoa and glistening with soy glitter,this spicy and sweet floral bar is a great addition to any therapeutic soak.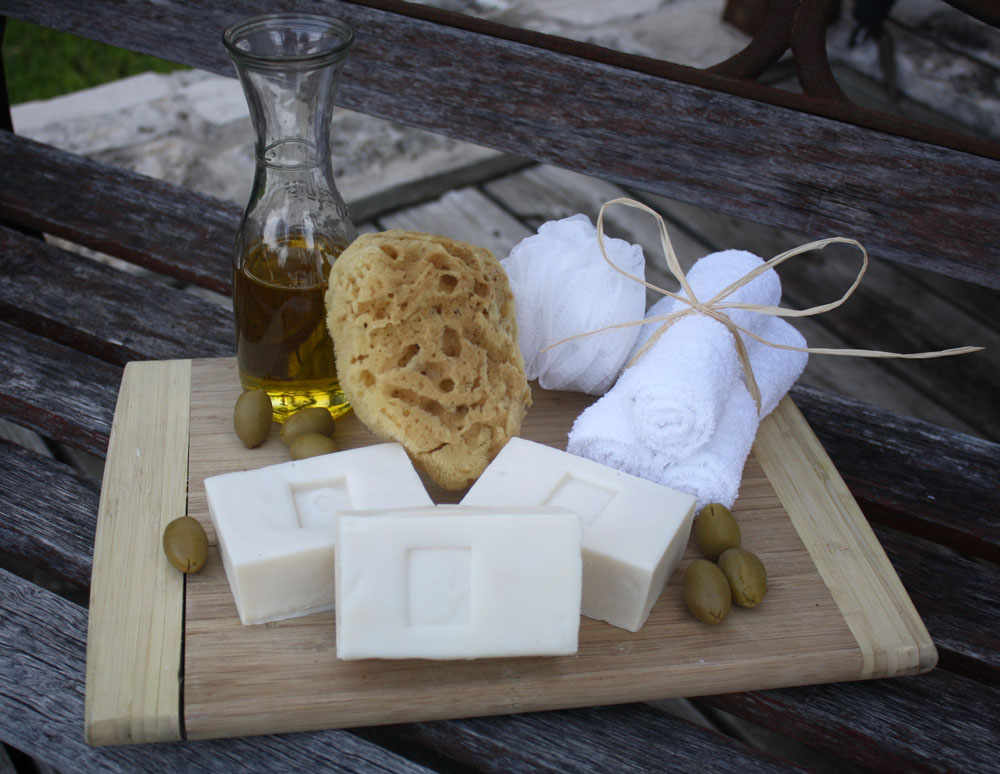 Pure Castile Soap $5 - Dating back to 12th century Spain, this classic, simple soap made from 100% olive oil is a luxurious treat for adult skin, and gentle enough for baby, too.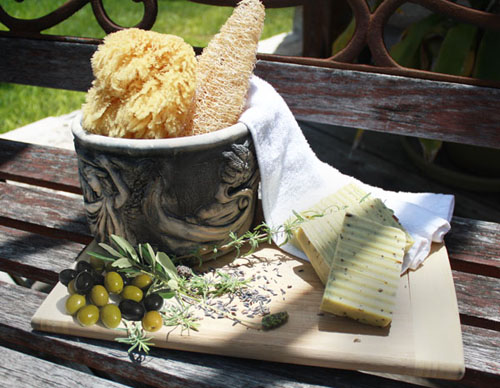 Siren's Song $3 - Made with 100% virgin olive oil and infused with lavender petals, this aromatic mini bar with a sea breeze scent will lure in even the saltiest of mariners.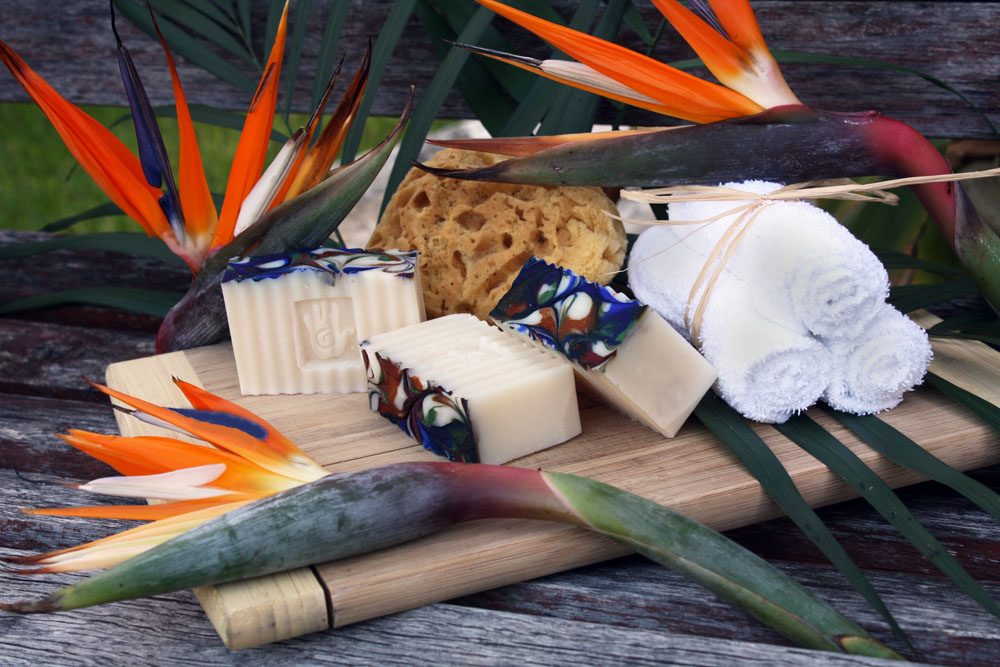 Bird of Paradise $5 - When you can't hop a jet to a tropical destination, this intoxicating floral and fruity scent will whisk you away to a relaxing paradise in your mind.
Oh Baby! $5 - Our Castile soap with a baby powder scent. Give your little stinker a bath with this one.
Monkey Bar $5 - Kids and adults alike love this bright yellow bar with banana scent. Baths will be more fun than a-- well, you know.
Buttercup $5 - Because who doesn't like to smear themselves with a cupcake with butter cream icing? (Just don't let them eat it!)
Large Gift Bucket $30 - This galvanized tin bucket can be customized for anyone on your gift list! Just select 4 of your favorite soaps from our regular line above and we'll do the rest! Also includes loofah, scrub puff or sea sponge, depending on stock.

Small Gift Bucket $15 -This cute mini galvanized tin bucket can be customized for anyone on your gift list! Just select 2 of your favorite soaps from our regular line above and we'll do the rest!